Amber Ray has decided that she will only rest in peace. Because life is for the living.
Barely two weeks after breaking up with her foreign boo, Amber is already living her best life with her new mystery man.
The voluptuous lass is practically only known for her relationship dramas since time immemorial. If you are just getting to know her, here's a short history.
Zaheer
Amber first came to the limelight when she began dating married man Zaheer Jhanda as a second wife. It was believed that she acquired the man through black magic aka juju. Zaheer is allegedly dating Amina Abdi's sister Shukri Abdi.
Others and Jimal
After their breakup, Amber moved on swiftly with several other boys including Brown Mauzo before landing on Jamal Rohosafi. The retiring socialite first introduced Jamal to her fans in late December 2020, after speculation that the two were warming each others bed.
As expected Jamal was a married man. And there has been a series of dramas between him, his first wife, and Amber for the last year.
Amber broke with Jimal early this year despite having a tattoo of his name on her back.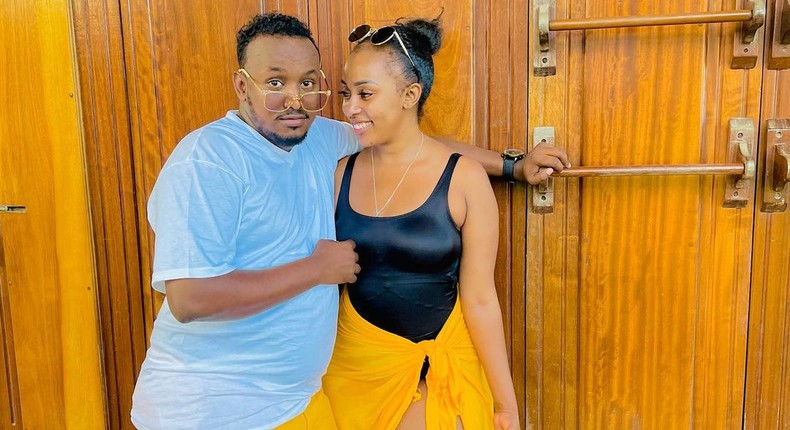 Kabba
No sooner had they broken up than the mother of one found a foreign man. A little-known Sierra Leonean basketball player identified as Kabba. The two broke up recently under unknown circumstances.

New man

In Kenya, there's no such thing as seeking therapy or taking time to heal after a breakup. You move on with the next available person and heal along the way. And Amber does exactly that.

Over the weekend, Amber went ahead and shared pictures and clips of a hotel room where she was spending her evening. Coincidentally, her mystery man shared a similar video at the same exact location.
The two also shared clips from their vacation and evidently they were in the same location. Join BNN premium to know the new man identified as Kennedy who is also rumored to be a flamboyant businessman.
New body
Rumors making rounds on social media have it that Amber has joined a list of other celebrities who worked on their bodies. We all know that Amber has a huge behind. But she also has a bulging belly which she sucks in whenever she takes pictures.
Reliable sources reached out to Edgar Obare alleging that Amber had gotten a liposuction and a Brazilian But Lift surgery. Amber had disclosed to her fans that she was unwell and recuperating at home. While indeed she was recovering from the surgery. One reliable source claimed to have bumped at Amber at the hospital where they do liposuction.
It's also evident that nowadays she likes focusing on her booty when she posts pics. And it has clearly increased in size. Her stomach is as flat as could be.
What do you think of Amber's relationships and new body